As Huna's second venture into creating a unique destination, Huna Library is the first phase to launch from the bigger Huna Takhassusi masterplan. It is a venue serving and showcasing an array of F&B concepts, experiences and events that cater to the community for the entrepreneurs and self-starters of Saudi Arabia. "Huna" in arabic, literally means "here".


Huna Library contains a speciality coffee bar, retail and social space that could be turned into an events space.


Having a multi-functional space that could be turned into a multitude of set-ups, it was idealized that the project needed to become more of a place rather than just a space. It was imagined where the city intellects gather to discuss ideas, socialize and work. It would become a facilitator for deriving ideas, revolving around an atmosphere of amiable design.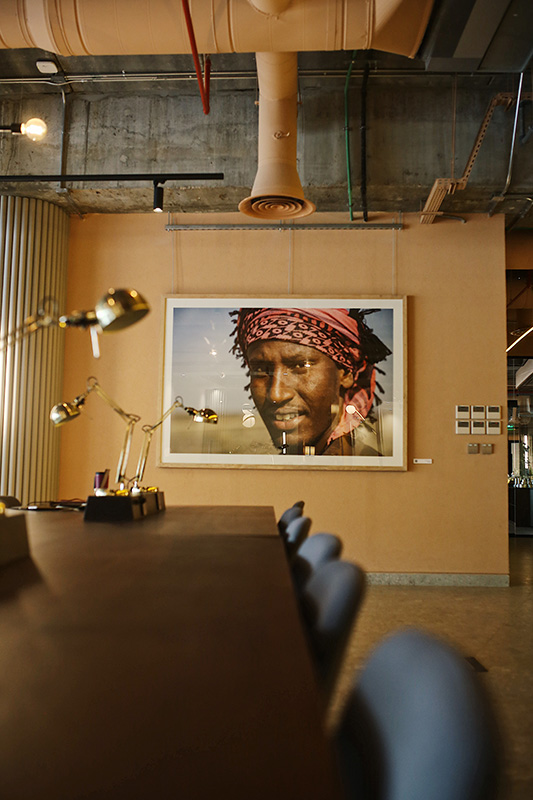 There are 4 zones, each divided by planes on different levels. Pockets of light are introduced to gain and reduce volume as one goes deeper into the destination. A connection is drawn from the urban and architectural past of the city to bridge the present and its future.

Elements of the Nadji Architecture in the region inspired the solid masses of the façade. The social space is likened to a covered street or a courtyard. A play on rhythm and repetition on the different elements gave the simplistic and minimalist interiors some sense of movement and unrelenting visual quality. The much needed negative space that is present is likened to the city's introverted personality. However, the new and modern design vocabulary speaks across different times.
YOUR TIMELESS STAPLES IDENTITY
Clothing brand that produces timeless wardrobe staples