Situated in the old epicenter of Abu Dhabi, with such a local neighborhood feel of the surroundings, the design is a fresh take on the local speciality coffee scene yet rooted to the cultural context.

The owners' inspiration comes from the Oud itself, both from the wood and the instrument. As the core element of the café, Key Concept has utilized the notable qualities of the source material into creating the layout and the atmosphere of the place.

The entire aesthetic is based on simple honest materials with subtle charm and understated qualities. Clear height inside the space posed a real challenge in making the café look spacious. Creating a dramatic contrast with the colors of the wall gave the space a little more visual depth and height. Modern and simple lines are used in an interesting composition that breaks the monotony of a simple palette. Rhythm and harmony are important elements in the design as a reference to the composition of oud music. The color of the wood has been chosen closely to resemble agarwood, which is darker in shade than a normal plank of wood.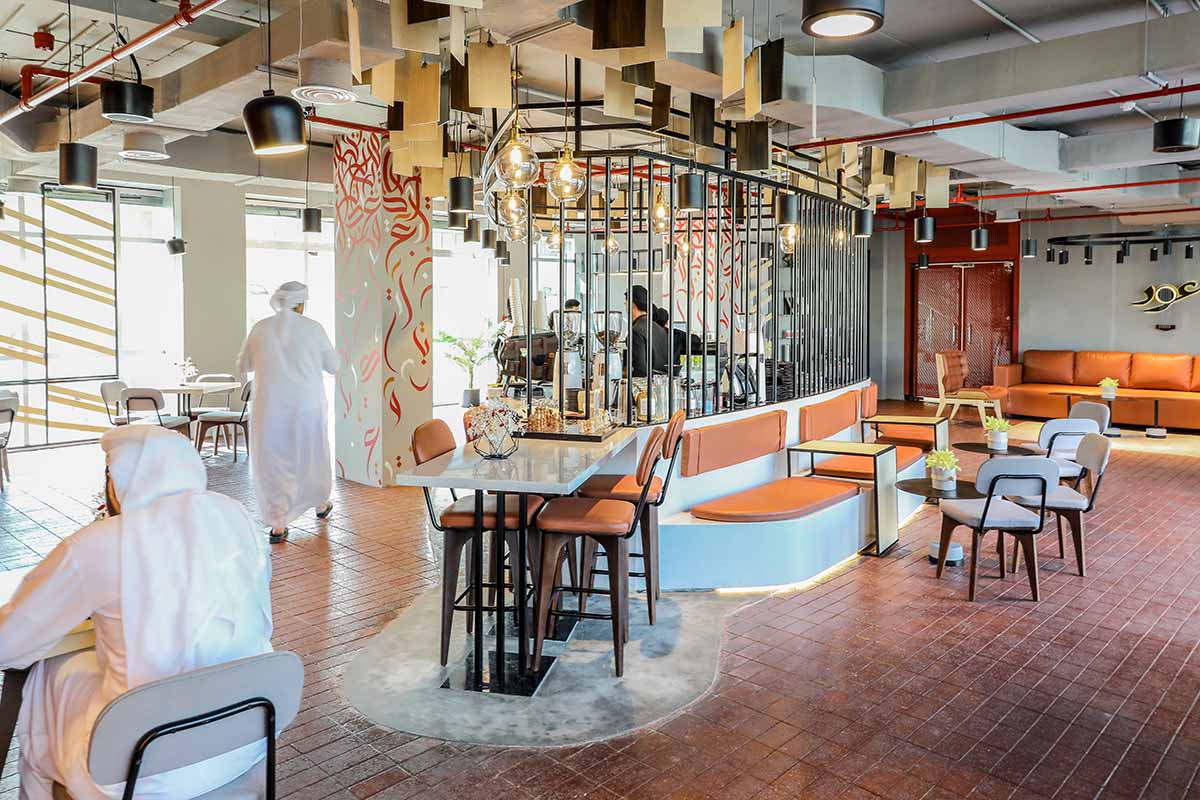 The micro setting of the shop is highly influenced by the evocative earthiness of the middle eastern architecture and landscape. Materials such as the mud brick pavers, concrete plaster, black metal bars, red oxide metal cladding, dark walnut wood and cognac brown leather makes up the main color scheme. A slight touch of arabesque patterns and calligraphy breathes some character into the space without being overbearing.

The result is a contemporary coffee shop with deeply ingrained cultural aspects that is very warm and inviting.