Mirdiff 35 Mall, Dubai, UAE
Qahwaty aims to reintroduce the Arabic coffee in a modern and urban setting. Serving single origin coffee in a quaint space relates to the neighborhood shop and feel that it caters.

The interior shopfront gives enough peek for the shoppers to be attracted and go inside. It then leads to a narrow corridor that's flanked by a seating area with round marble tables, copper wall panels and wall lights on one side. An arched green ceiling on the hallway creates a more intimate feel and strengthens the element of surprise at the coffee bar area. This eventually opens up to the main space which is the majlis.

Made out of exposed concrete hollow blocks, a polished concrete counter, and a slab of exotic white and light green marble with a tinge of pink, the coffee bar serves as the core of the space. An L-shaped turquoise seating area with small wooden tables makes up the majlis. This becomes a very inviting and comfortable area to sit and enjoy the coffee that Qahwaty serves. All the walls are cladded with concrete panels that gave a very light base and atmosphere to the area. At the center of the majlis is a custom made copper tube chandelier that is big enough to fill the otherwise airy volume of the space.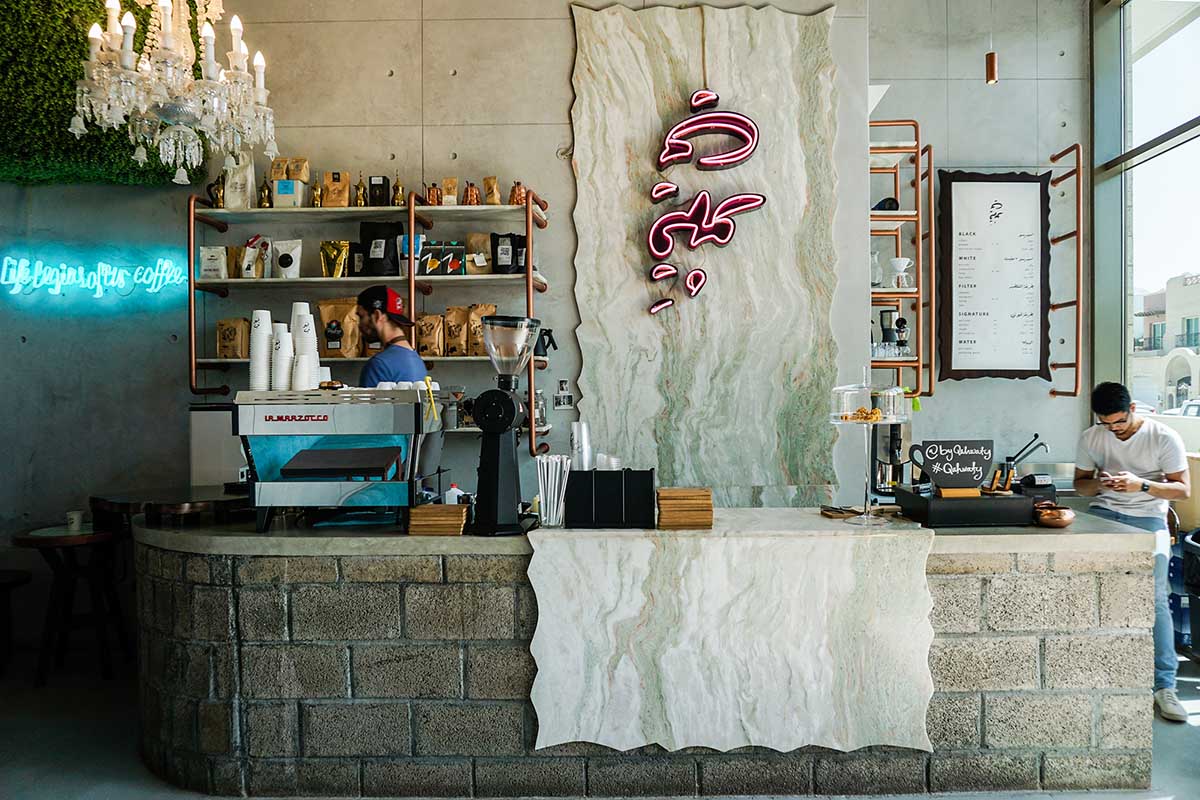 One would say it is reminiscent of a traditional shaabi house, where you have to enter a narrow space to reach the house proper. With a few intimate seating arrangements, it serves the purpose well of having a very personal and warm space. It comes in full circle since Qahwaty, literally means "my cup of coffee", which in itself, very personal and endearing.