The space design was highly inspired by the women's majlis room. It is then taken out of its context from a home into a commercial environment.

A high concentration of pink in such a small space, it all seem to express complexity in a subtle way. Pink painted walls, pink velvet sofa and metal copper trims on the coffee bar and even in the fixtures creates a very rich atmosphere.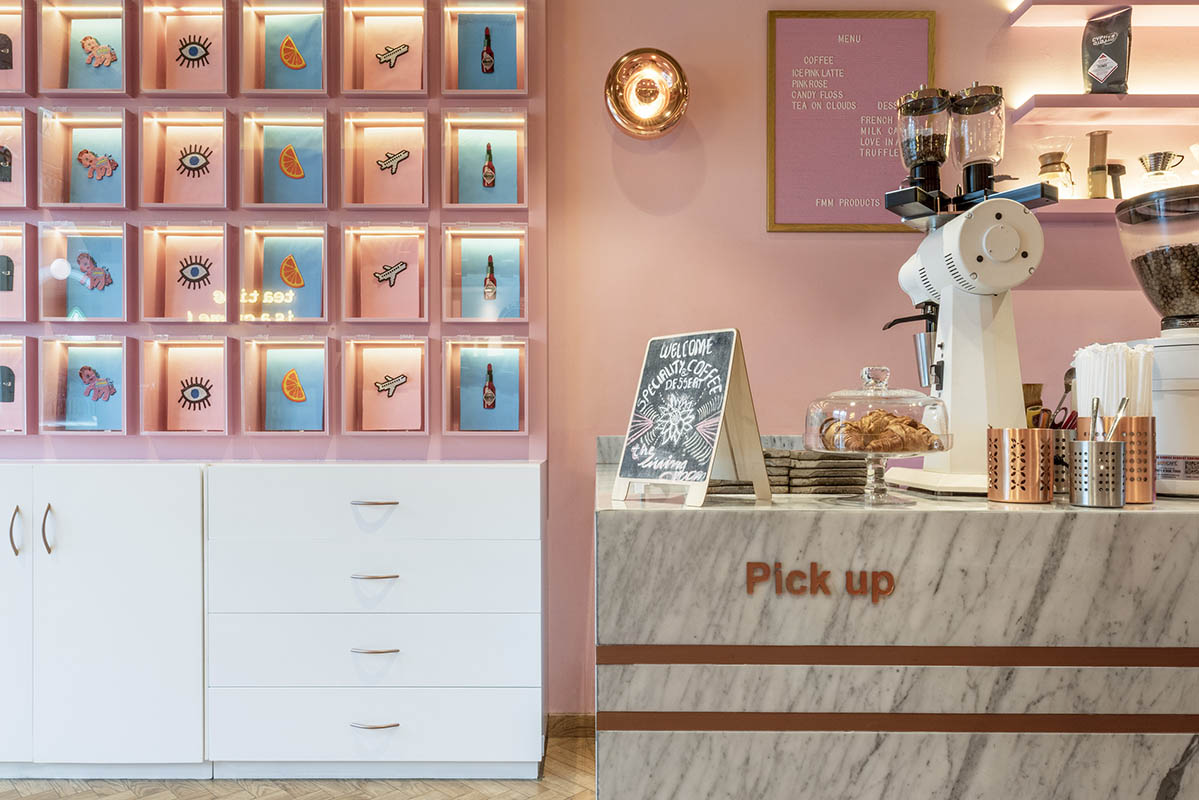 The oak wood floors in herringbone pattern, the white carara marble cladded bar and the turquoise colored dainty chairs brings a needed balance to the color scheme. A combination of the exposed ceiling with cement finish, highlighted by this moulding in pink gives off a contrast that is understated yet very sophisticated. Key Concept's installation which are made of these copper painted palm leaves suspended and scattered all throughout the ceiling void became an ingenious addition.