For the second branch of Qahwaty, the context played a major role in designing the shop. It was necessary for the cafe to cater to the fast paced environment of DIFC without losing its brand DNA, and what it's known for. The homely arabesque characteristics and the personal touches were retained even in a small scale setting.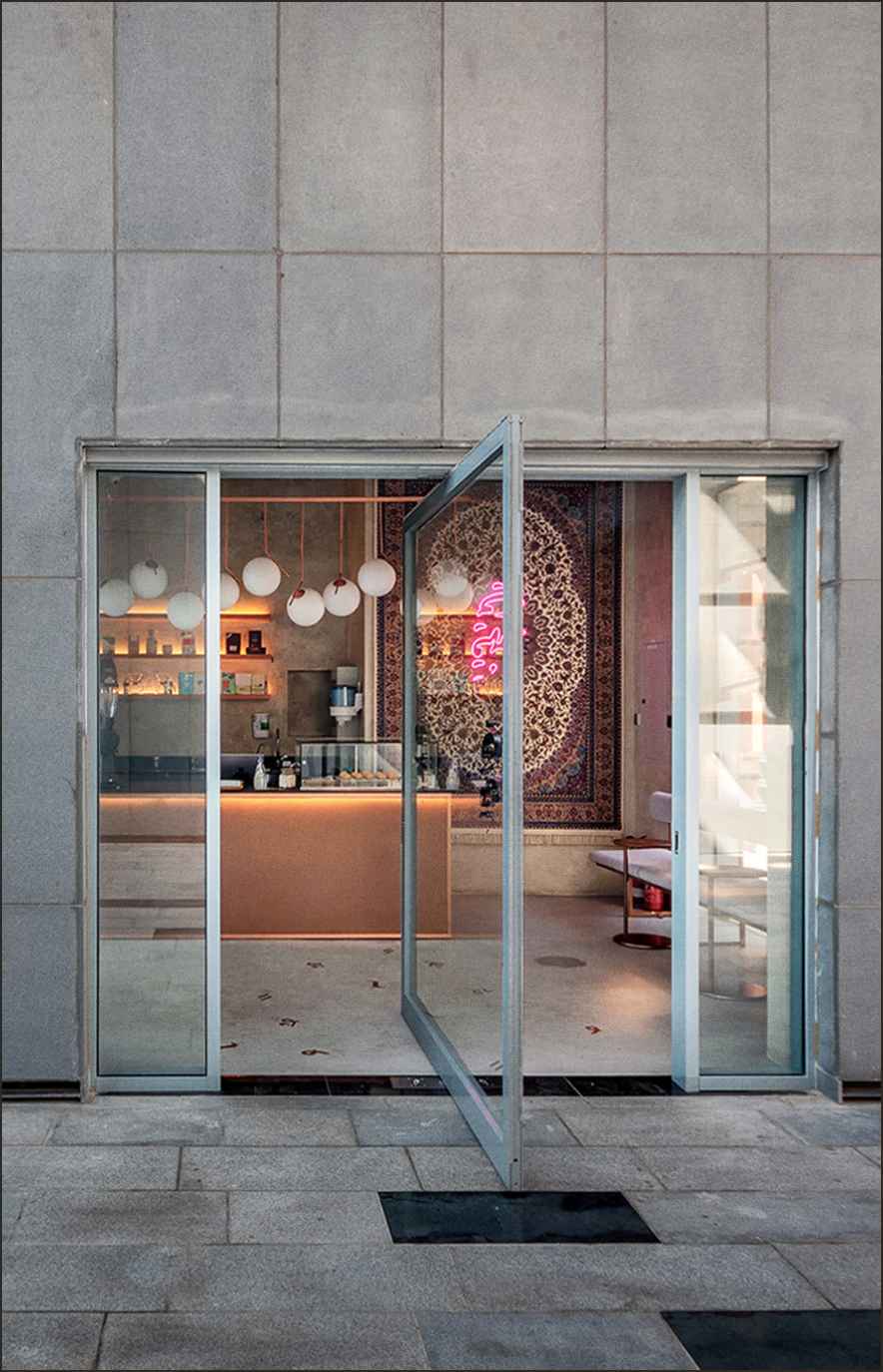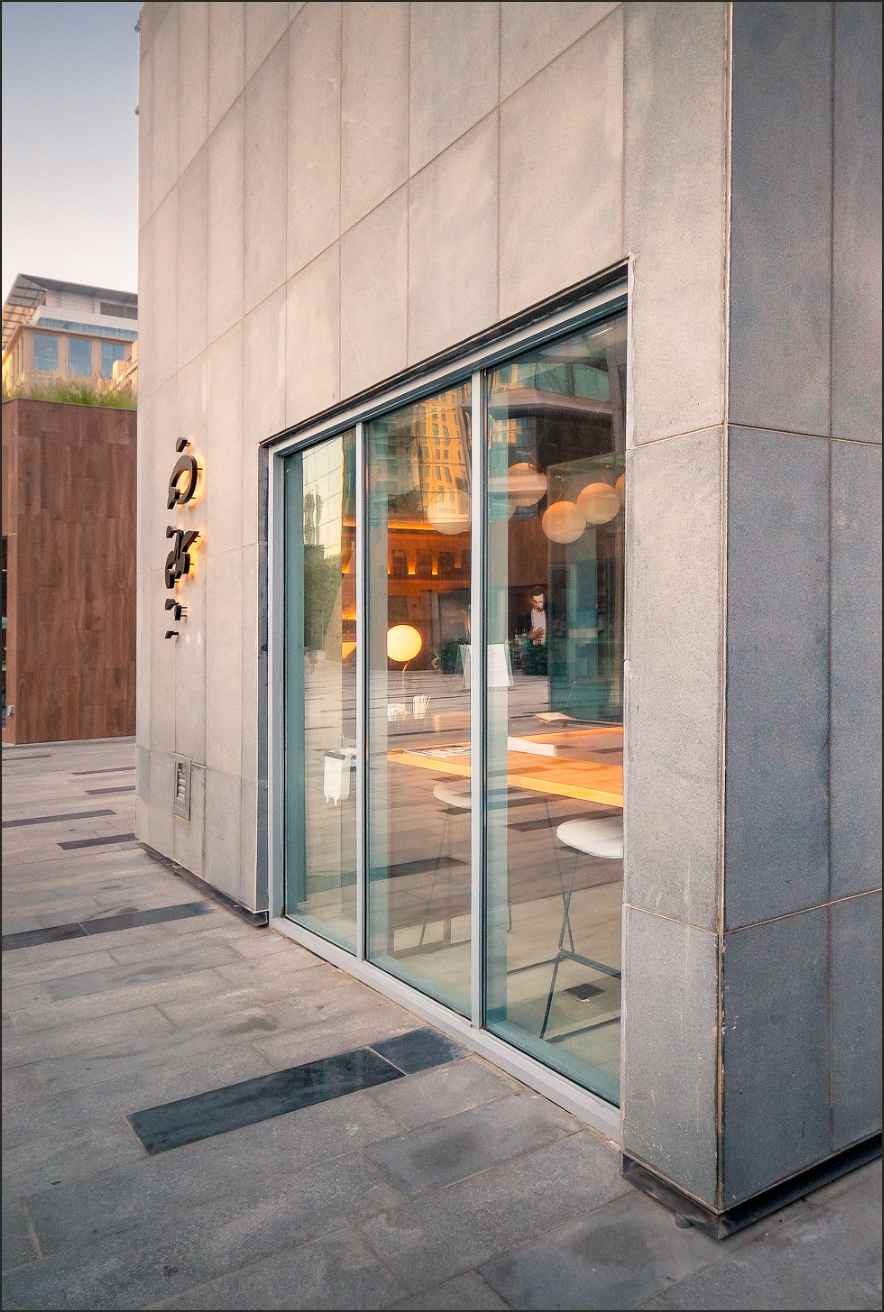 With such an intimate space to work with, it was made sure that every inch was made functional and effective. The shop is a standalone block that is in the intersection of a lot of corridors on the new DIFC Gate avenue. It is situated in a high traffic area, for business people and guests of The Ritz nearby. The goal was to open and orient the interiors in such a way that the bar is visible from all 3 sides.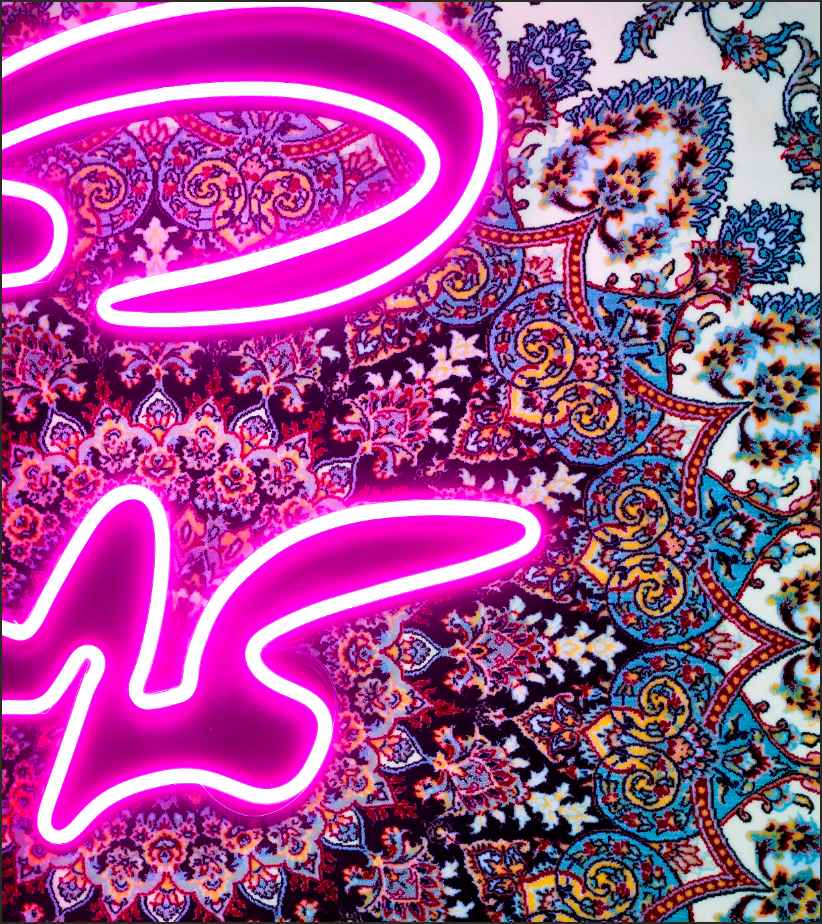 The designers have collaborated closely with the client and the baristas in achieving the most compact bar feasible that will enable high numbers of take away. The addition of counter seats suited this energy as well. Another aspect was to have a majlis in some shape or form since it was very successful in the café's first branch. There's also some seating that's built around the block so guests can sit outside and enjoy the view with a cup of coffee at hand when the weather permits.