Zero Fat approached Key Concept in helping them achieve and reflect a new phase of their brand. With their existing branch in Al Ain that supports dine-in and delivery of their meal plans, it was time for them to venture out into Dubai and Abu Dhabi with a fresh look and feel.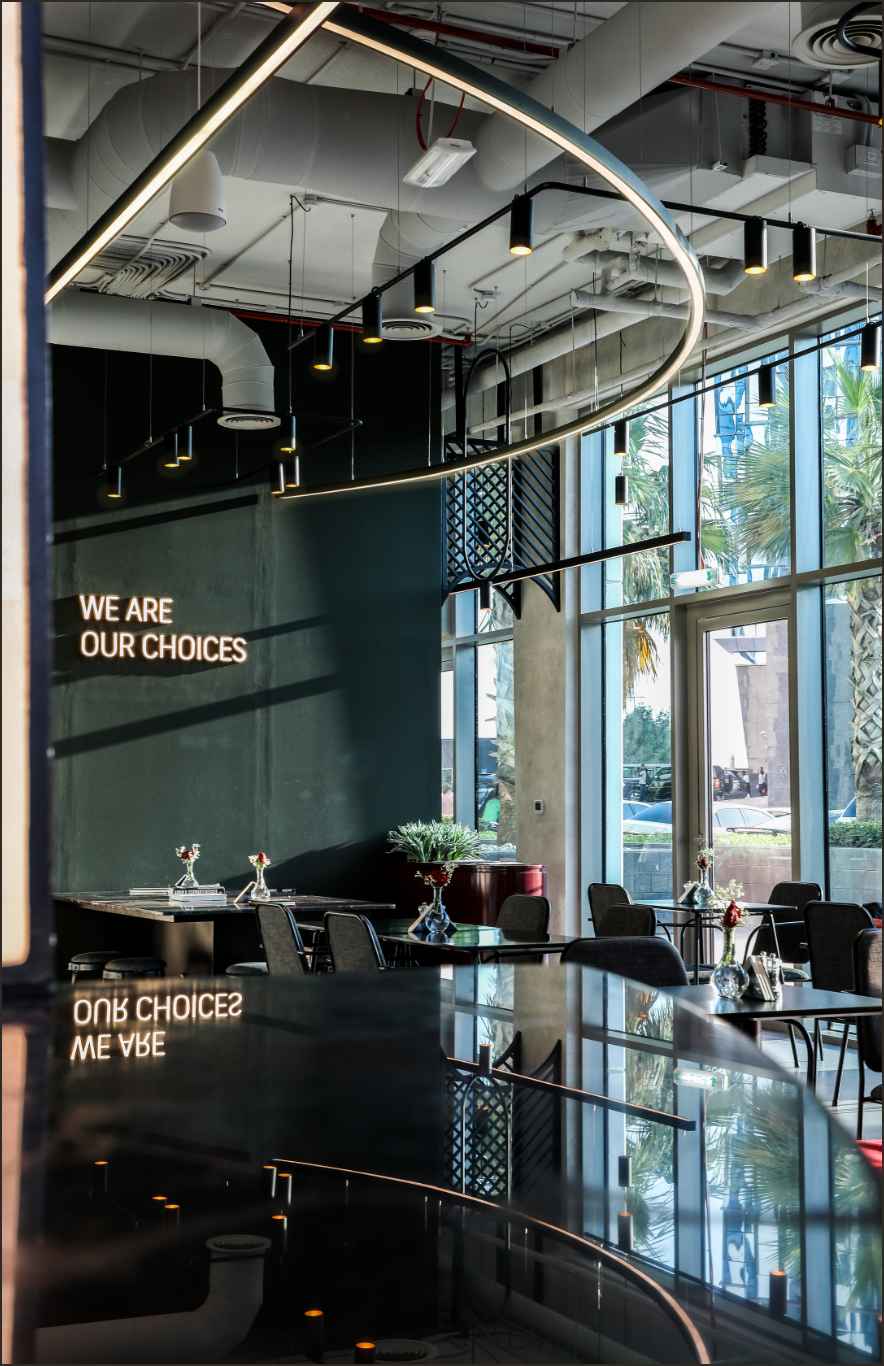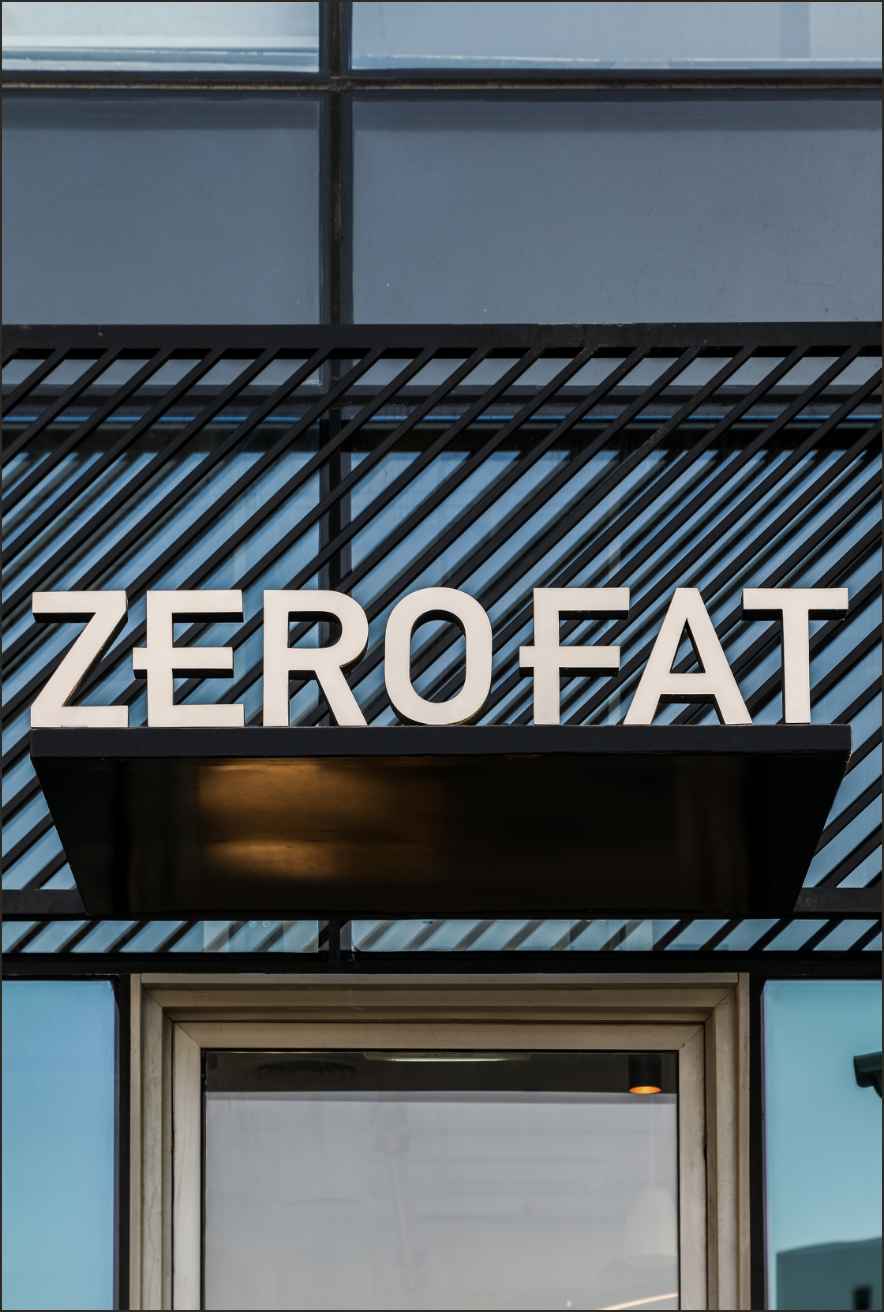 An eatery that promotes a holistic lifestyle and creates a social movement towards a better living. A bespoke dining experience is created to tailor the needs and wants of the customers. Casual and cosy seating styles in a light and bright environment thus simulates the lively morning mood. A seemingly weightless design with a lot of transparency that was achieved through the floating lights, metal mesh, slim metal profiles and mirrors. It is a nod to the brand's principle that is to serve food with 0 trans fat.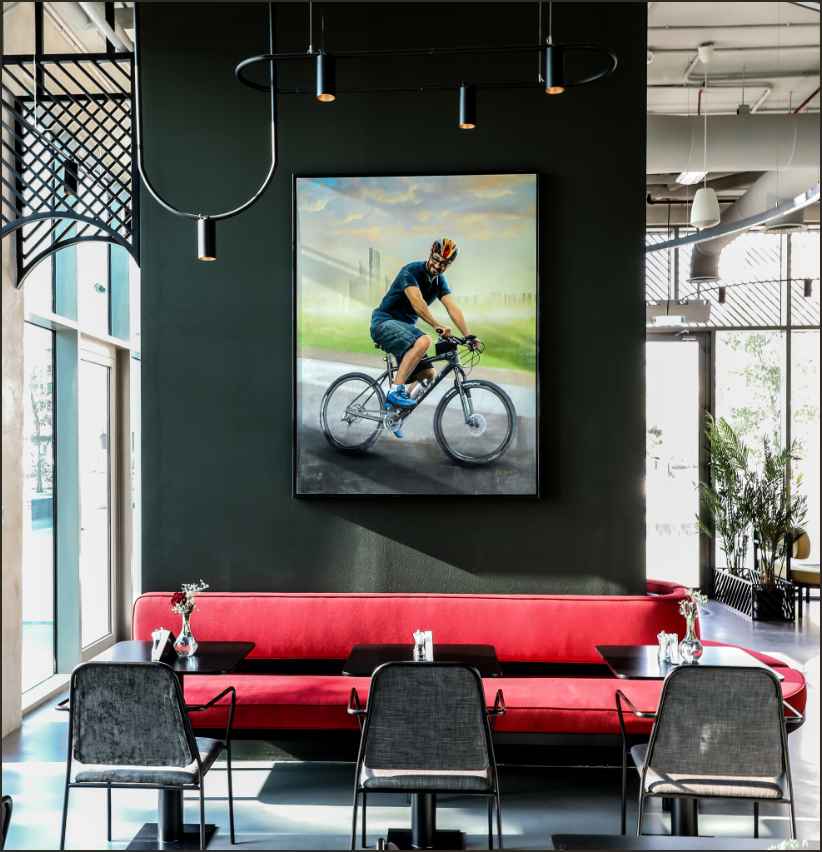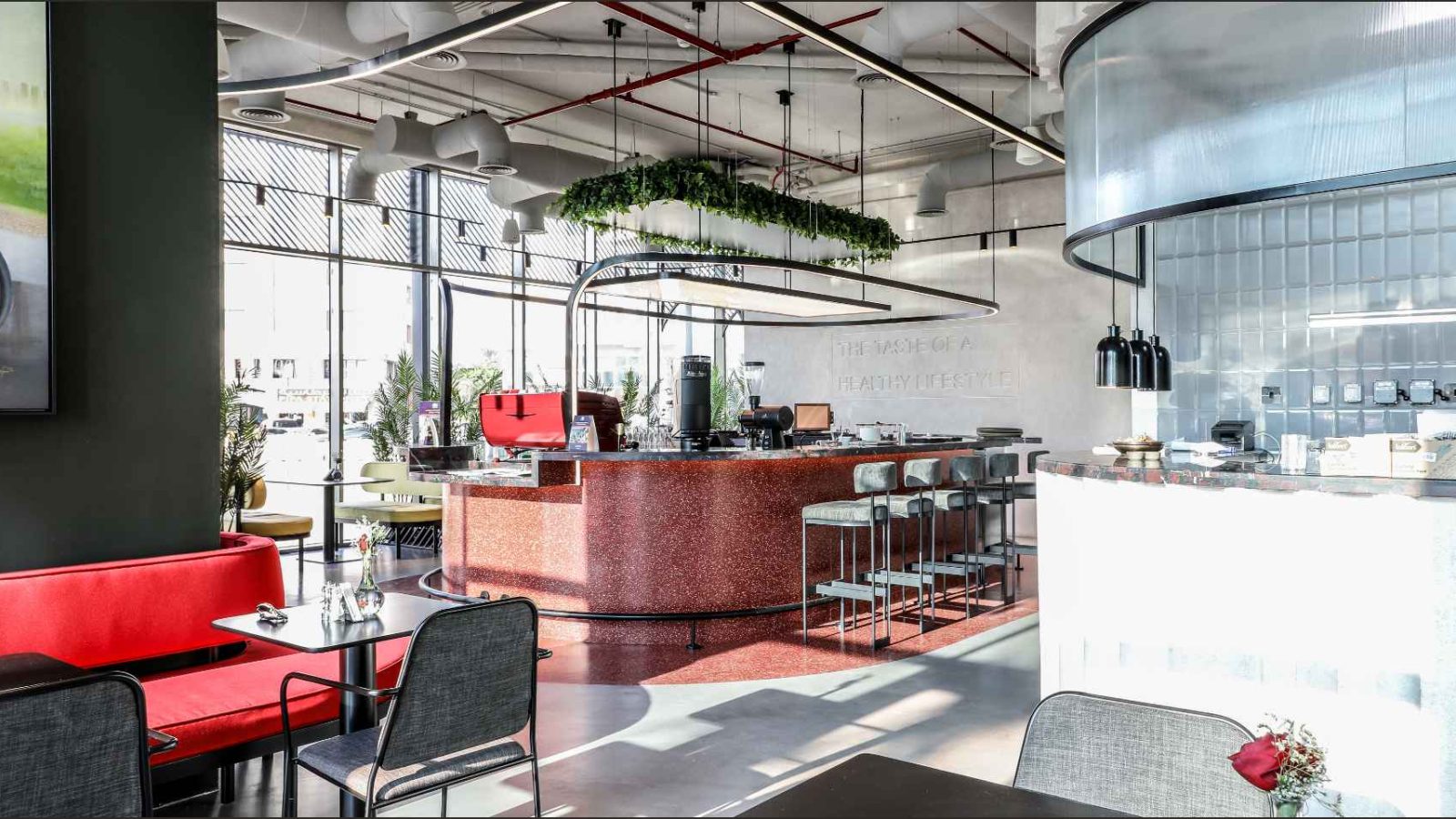 The color palette takes inspiration from nature and fresh healthy food. Deep red and green are combined with materials inspired by the gym and the active lifestyle such as concrete, black metal bars and rubber. This unexpected fusion of colors and materials created Zero Fat's unique space identity. The shell of the space has light colors and subdued materials that contrasts with the core of the space, which is the bar that is topped with red calcutta marble and red rubber flooring. Further highlighted by a custom made linear light, it makes such a remarkable design feature that provides a needed contrast to spark a conversation.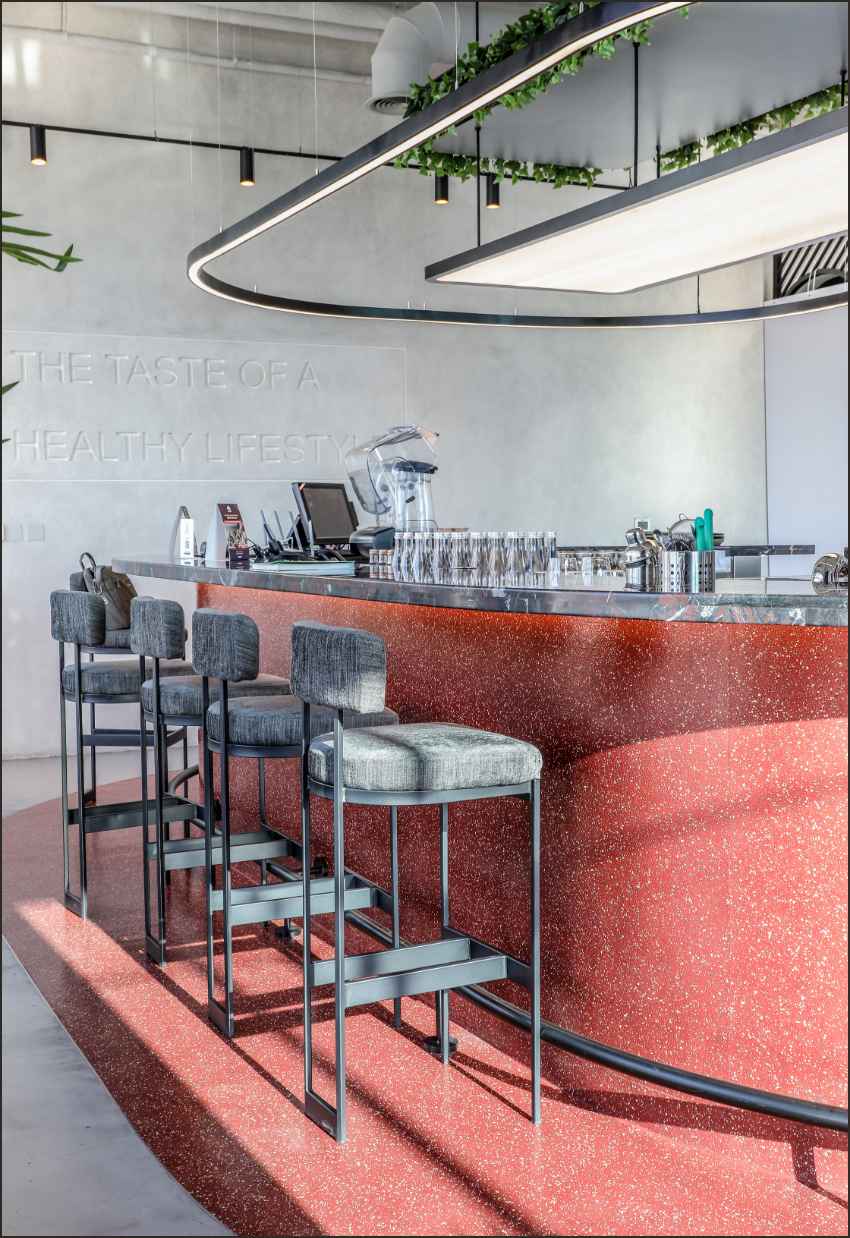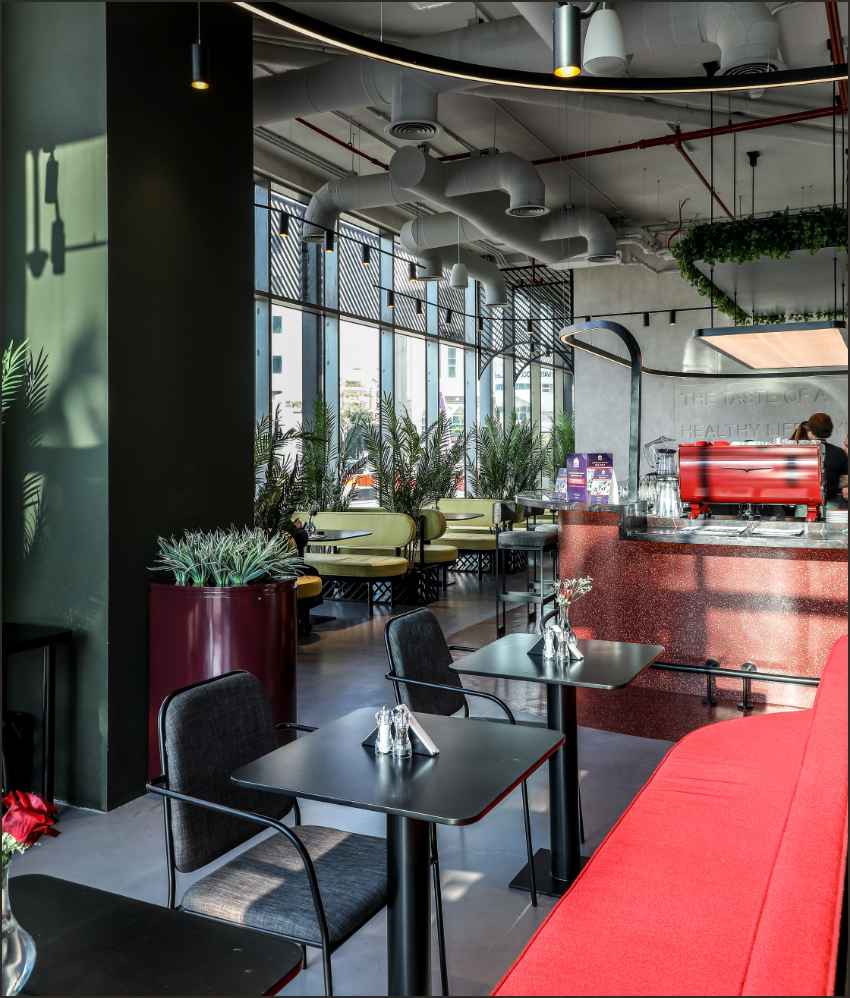 A vibrant and lively environment, for the health conscious, for the future athletes, and families who wants to imbue a better lifestyle. Zero Fat restaurant aims to be the place to revolutionize in looking after your sense of wellbeing.